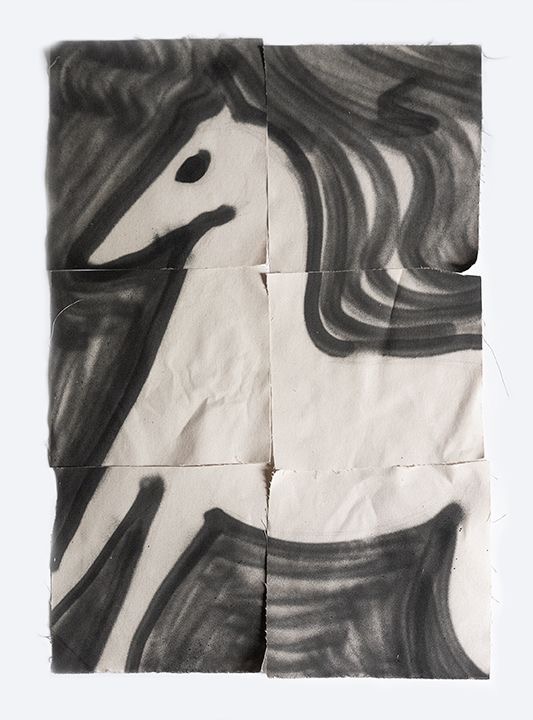 Westbury White Horse. 940 x 630mm. Indian ink Airbrush on Canvas, 2023
In Pursuit of My True Nature. 2023. Brushed Wood and Polish. 60 x 93 x 128cm.

Currently on exhibition at BLOK Leyton, London as part of Choreographies pt II with Flux-Projects.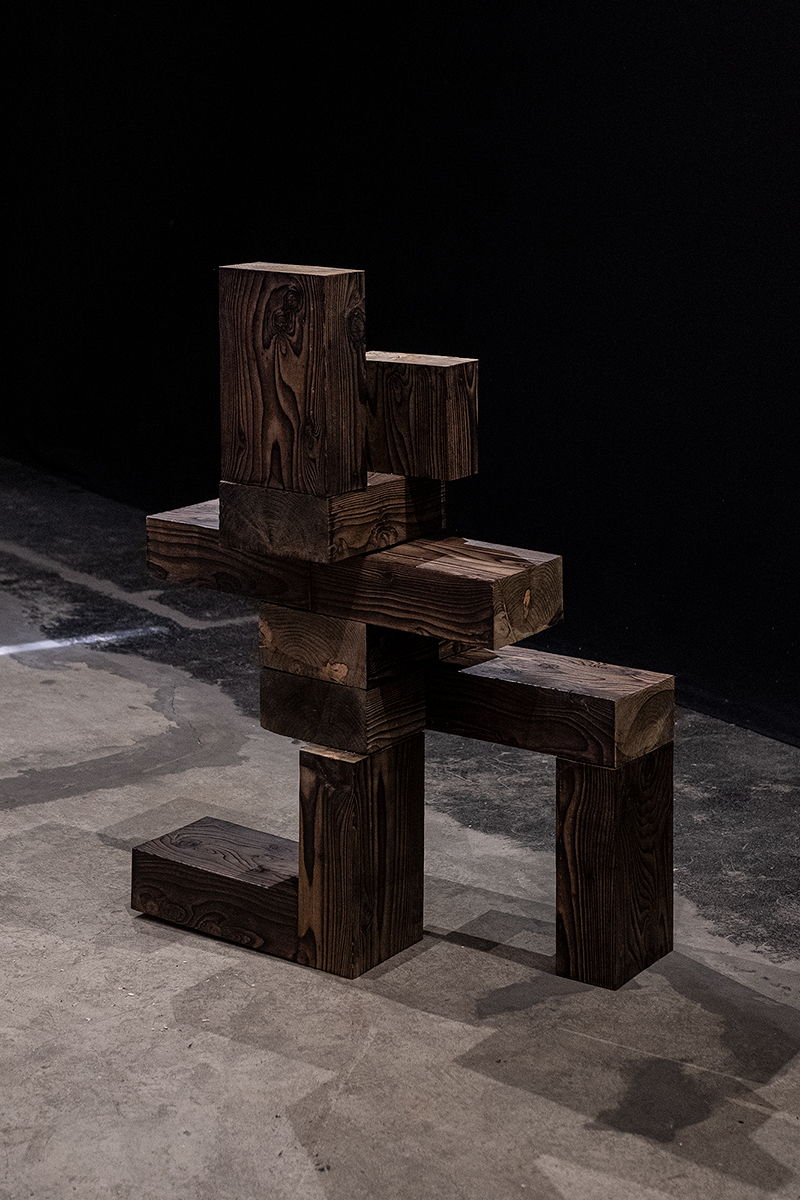 'Hand of Code'. 1/1 digital sculpture. From the series
'Metanature'
: a collection of A.I generated hybrid-sculptures created by blending physical works. ︎ to
view full collection click here
Anubis. PETG a Acrylic. 600 x 300 x 1030mm. 2022

Hyacinth Macaw. 2020. Coloured mirror, Brass, Wood. 108 x 46 x 19 cm.
1/10.
Singularity. 2021. Fibreglass, Glass, Acrylic, PetG. 1650 x 980 x 1050mm.
Red Sting. 2021. Airbrushed acrylic on canvas. 1400 x 940mm

Black Panther. 2020. Fibreglass, acrylic, steel. 2270 x 340 x 730mm. 1/20

Genetic Memory. 145 x 280 x 190mm. Teak, wood stain, indian ink. 2019
Italic Tribal Head. 260 x 142 x 230mm. Teak

Tribal Head. 245 x 140 x 180mm. Teak

Metropolis Head. 252 x 147 x 177mm. Bengkirai

Temple Head. 253 x 152 x 192mm. Teak (rotating axis)
Geometric Head. 251 x 145 x 200mm. Teak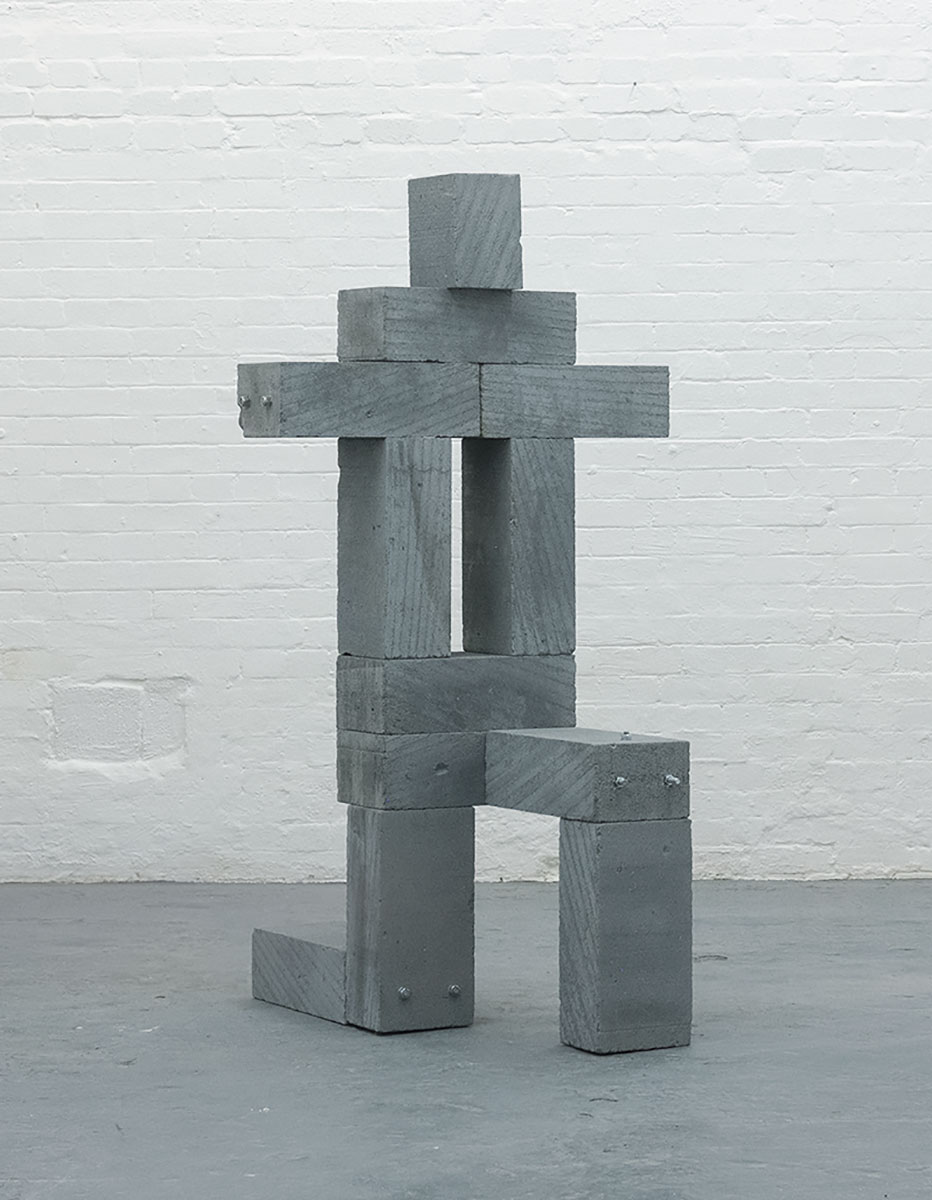 Domesticated Man series. Breeze blocks, Steel. (modular dimensions vary) 105 x 44 x 147cm. 2018
Running Man. 195 x 145cm. Airbrushed indian ink on canvas. 2019

Aerobricks artist in residence exhibition, Blok London, 2020

Blue and Yellow Macaw. Resin, Coloured mirror, Bronze, Marble, 100 x 46 x 25cm, 2018.
Dopamine Dance
Live Instagram-reactive kinetic installation including 50 GeoNeko 3D prints (
@geo.neko
)
Artist's studio. London.

Glass, Wood, PetG, Arduino, wires. 1000 x 1000 x 1000mm
. 2019.
Detail of Dopamine Dance. Raspberry Pi, motors, wire. Following, liking or commenting on the cats social media profile triggers a real time simultaneous wave.

Geo Neko. Cybernetic 3D print, Raspberry Pi, servo motor. 290 x 170 x 150mm, 2019.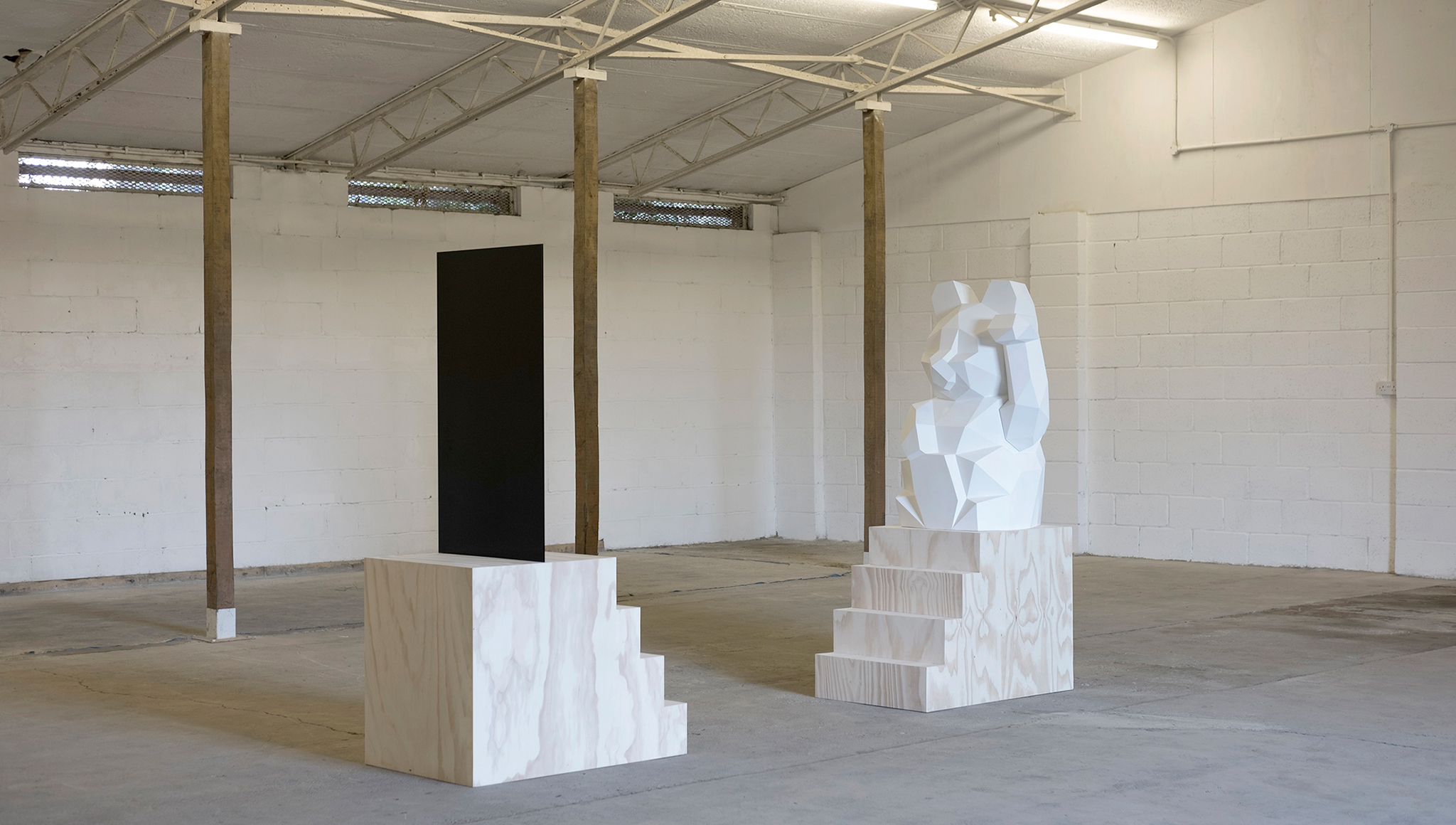 White Geo Neko and 16:9. Wood, black mirror, fibreglass, geared motor. Dimensions variable. 2018.
Inverted reflection Geo crop. Airbrush painting on canvas. 93 x 143cm. 2018.
Brightness and Contrast Geo crop. Airbrush painting on canvas. 93 x 143cm. 2018.
Wavey Geo. Enamel on canvas. 195 x 145 cm. 2018

Wide Geo. Enamel on canvas. 145 x 195 cm. 2018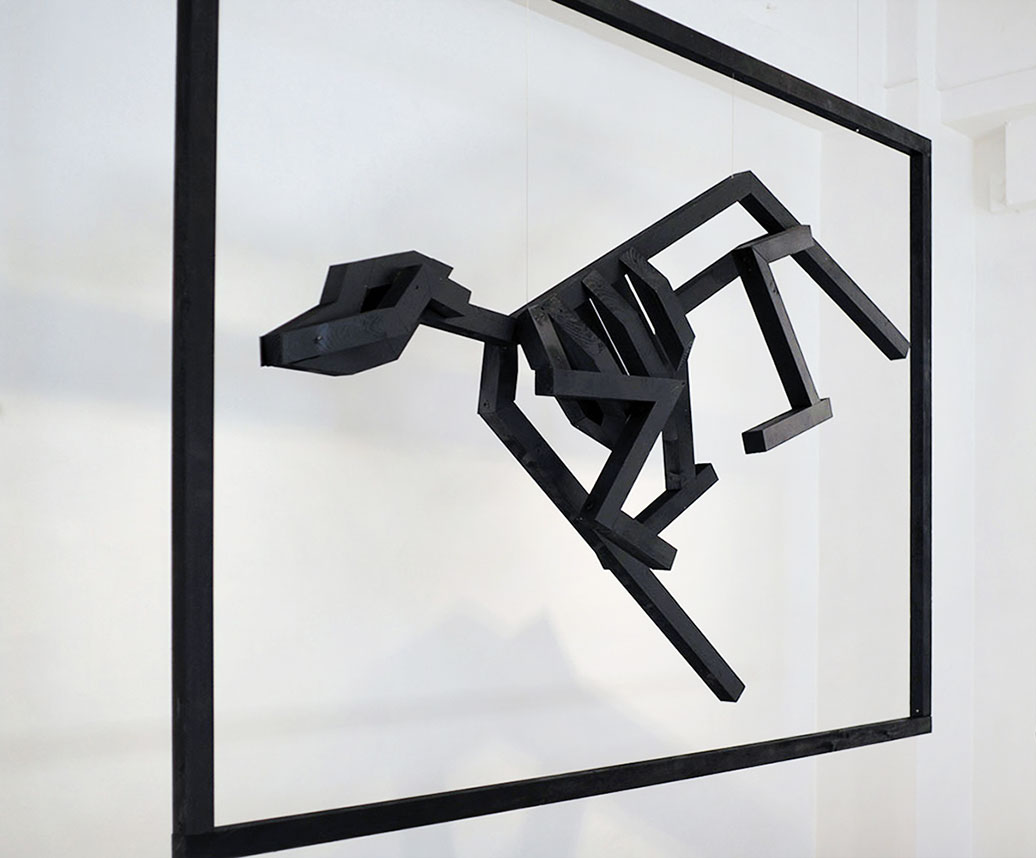 SPRINT. Installation view at S.O gallery, Tokyo. Wood, wire. 220 x 160 x 30cm. 2015
Mirror Amur Leopard. 1/20. Fibreglass, mirror, steel. 73 x 34 x 227cm. 2015.
HUNT, 20/20. Exhibition view at
Truman Brewery, London. 2015.
Mirror Wolf, 2012. Fibreglass and Mirror. 185 x 100 x 85cm. WOLF exhibition view at Print House Gallery, Dalston, London, 2012.
Mirror Rhino. Jesmonite and foam, 2012.
Greyhound (black and white) Jesmonite cast, Paint. 2010.
Mindframe (of a leopard). wood, paint. 30 x 25 x 40cm. 2012.
Mirror Nature, in collaboration with Swarovski. Crystal with chrome coating. 89 x 220 x 70 mm. 2016.